Netfloor ECO Series is our #1 seller in our low profile access floor lines!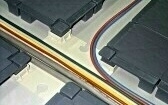 The Netfloor ECO product offers a unique method of managing cables (electrical, data, voice) in any environment where overhead cabling is impractical.
The unique design of the floor system creates a cable management grid which allows power, data and voice cables to be run, and rearranged, at ease.
Benefits of the ECO product versus others:
Very lightweight
Made from recycled polypropylene
Recyclable
Ease of installation and material handling
Lower environmental impact than most access floors
Netfloor ECO is a highly-modular cable management system:
No damaging adhesives used on your subfloor
Product can be re-deployed
Cable routing is neat, orderly and simple
Major cabling re-working is possible with little downtime or interference with workers
Cable floor boxes are modular and can be located anywhere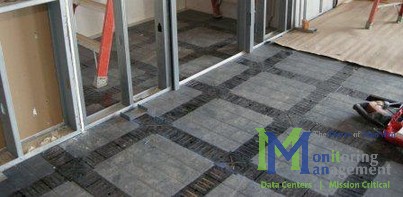 Netfloor ECO becomes an integral part of your building system. Once installed, you can even build walls, displays and cubicles directly to the floor. This creates a continuous cable raceway throughout your facility.
Once your access floor is installed, you can run your cables throughout the grid, using our integrated electrical floor boxes. Your floor can be finished in a variety of materials such as VCT, ESD tile, carpet and more.
Your employees never realize they are working on an advanced and flexible cable management floor, but your networking team will appreciate how easy it is to make changes to your voice and data networks.
Installation Packages
You have options when it comes to your flooring system:
Full design and installation services by MonMan
Design by MonMan, installation self-performed with supervision by one of our supervisors
MonMan can relocate your cable management floor when you move
Contact MonMan today to learn more about the Netfloor ECO Cable Management Floor!